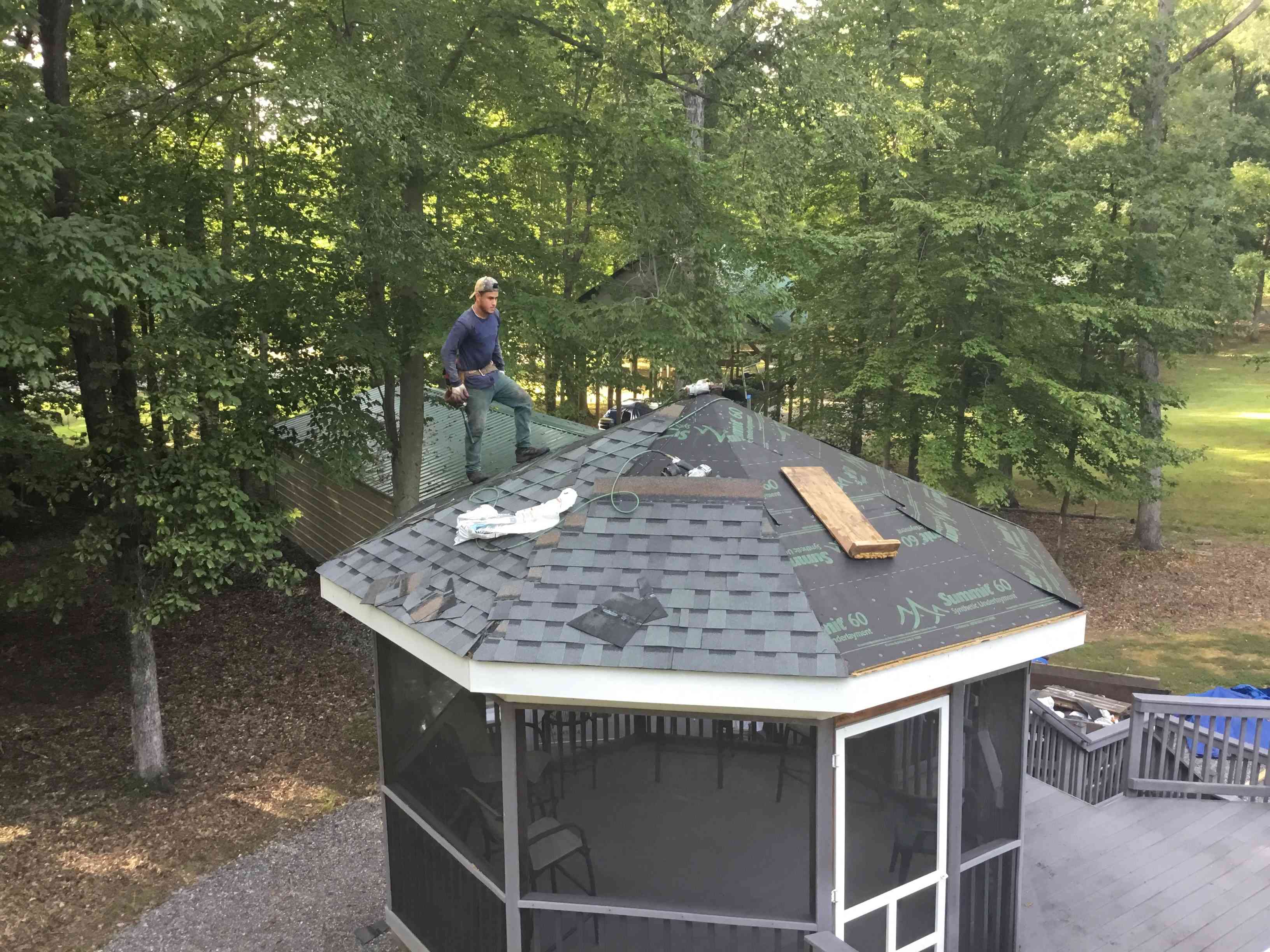 Services
We're proud to offer new roof installation, roof repair, siding work, and many other services
Schedule An Estimate
New Roof Installation
A Perfect New Roof For Your Home
We make installing a new roof on your house easy. The first step is to schedule your estimate through this site or by calling us at (804) 883-7243, and we will set up a time for one of our estimators to come to your home and take a look at your roof. Upon inspection, our estimator will be honest with you about whether you need a new roof, a simple repair, or if your roof would actually last you a few more years as-is.

We work with many different roofing materials, including asphalt shingles, metal roofing, cedar shingles, TPO (flat roofs), synthetic slate, and real slate shingles. Your estimator will take you through each of your available options, and detail the pros and cons of each one. Your estimator will also take you through the entire roofing process, and answer any questions you may have.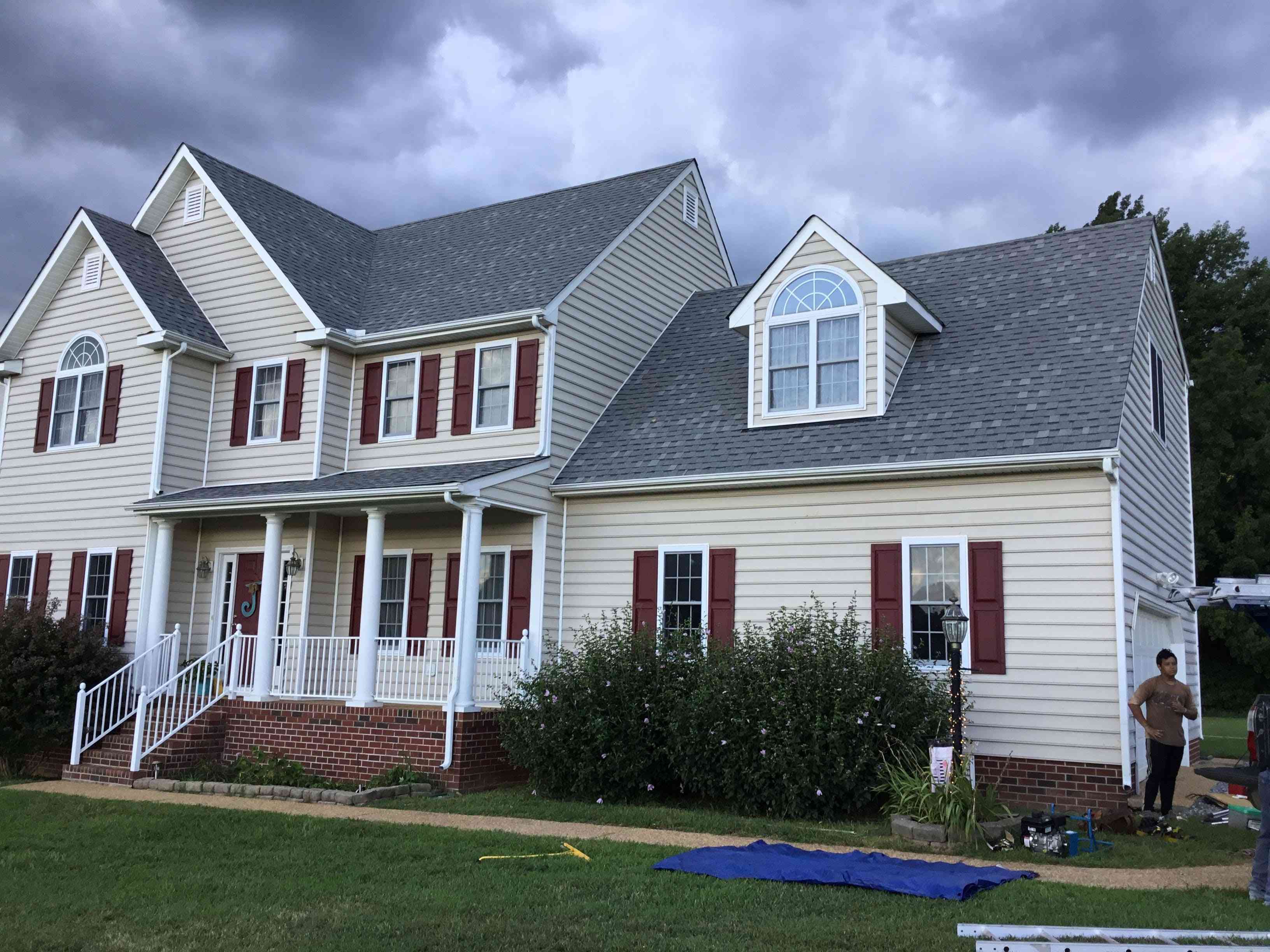 Roof Repair
A Complete Fix
Not every damaged roof needs to be replaced. When the damage to your roof isn't too extensive, you can usually have your roof repaired instead of being replaced, saving you both time and money. You can call us and rest easy knowing we've got you covered.

Our repair services are not limited to shingles; we work on anything on your roof. That includes repairing items like pipe collars, flashing on walls and chimneys, skylights, gutters, and anything else you need repaired.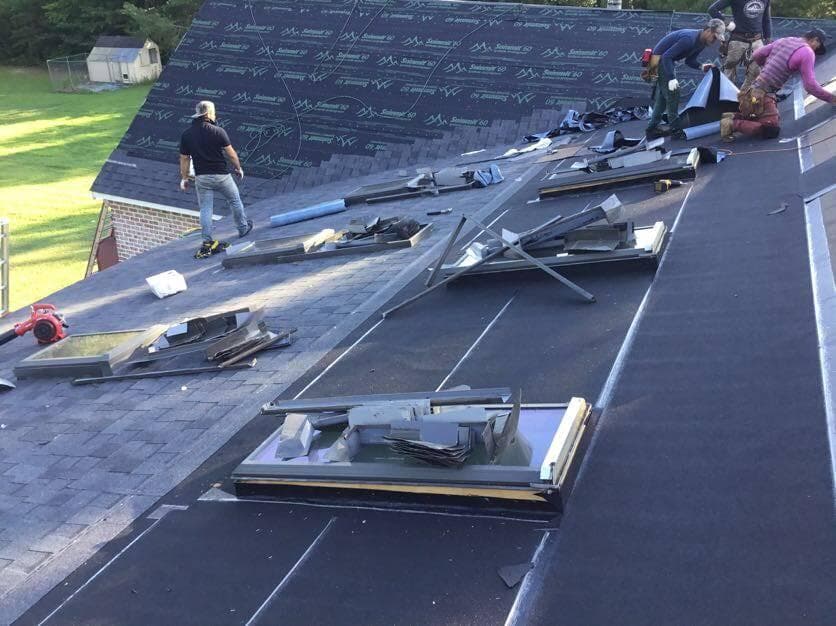 format_quote We can't thank you enough for the amazing job you and your team did installing our new roof. Your team worked so hard on a blistering hot day and completed our job way ahead of schedule. They cleaned up as they went and made sure everything was cleaner then before they arrived. Thank you for taking the time to explain the different products you could use and advising us on the best materials available.

I will highly recommend you to anyone that needs a roof. format_quote
Siding & Gutters
More Than Just Roofing
Under Cover Roofing is also proud to offer gutter and siding services. Regardless of if you need roof work done, we can help you repair or replace your siding or gutters.

We offer many different options for siding, including vinyl, hardy plank, insulated vinyl, cedar, LP siding, and many others. When we install gutters, we can also install Leaf Blaster Pro. In our opinion, Leaf Blaster Pro is the best solution to keeping leaves out of your gutters, and it's what the owners have on their own home.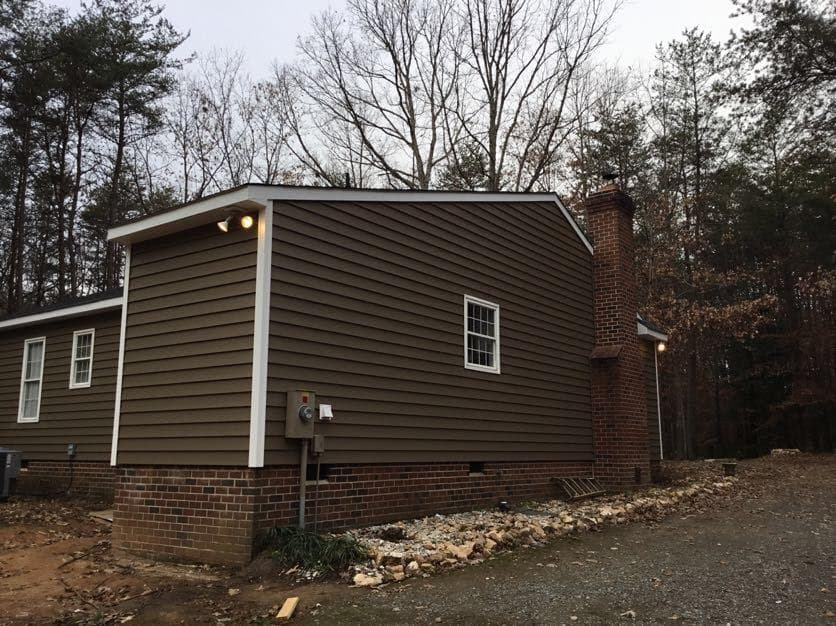 Other Roofing Services
We Take Care of All Your Roofing Needs
If you have a roofing service in mind and we haven't mentioned it above, don't worry! Plenty of our customers have unique requests to fit their special situation, and we love going all-out to services these requests. For instance, we've built decks, installed windows, ventilated attics, and done all kinds of other services. Don't be afraid to ask, we'd love to get your home to be just how you like it.