Under Cover Roofing
Bringing Honesty and Integrity Back to Roofing
As a family owned and operated business, Under Cover Roofing knows that hard-working people need the right person for the job. Under Cover Roofing was started when Terry noticed a need for roofing companies that take the concerns of their customers to heart and ensure the product the customer is receiving the product they need.

If your estimator noticies you only need a repair, they won't sell a new roof to you. If your roof could go a few more years being being replaced, we'll let you know. We believe that the best approach to business is treating everyone like how you'd treat your family.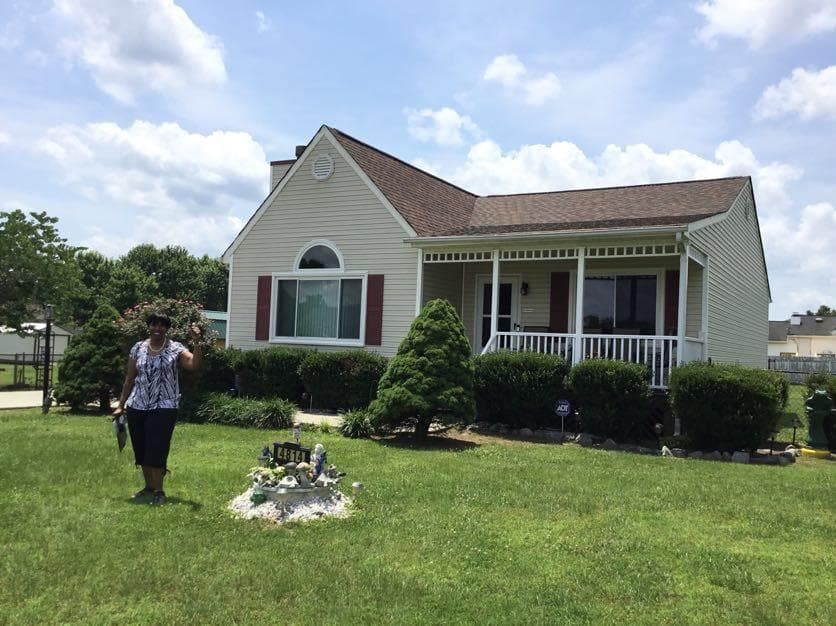 Our Core Values
Honesty
Our Top Priority
From patches to repairs to new roofs, we will never sell you more than you need. If your roof only needs a repair, we will let you know. We are passionate about matching our customers to the perfect service.
Reliability
Measure Twice, Roof Once
Diligence and precision define the way we work. It is our goal to fit your schedule and ensure your job is completed to our high standards. Our teams of contractors are highly skilled in their craft, and your worries will be at ease when our teams are there.
Craftsmanship
Quality Work to Last
To us, a "good" roof is not good enough. We want to be known as Central Virginia's best roofing company, and we know that building the best roofs and doing the best work is our golden ticket to getting there.
Terry Tomasello
Quality Comes From Experience
Terry Tomasello is the founder of Under Cover Roofing, and he brings more than 35 years of roofing experience to his company. Though he went to automechanic school after graduating high school, he found his true passion in roofing shortly after. Ever since, he has owned multiple companies, from construction to cable TV, but he always felt a pull back to roofing. With his experience in the industry, there isn't a problem he hasn't seen, and he loves teaching home owners about their roofs on the spot.

At home, Terry is a family-man at heart. He has a wife and four children and he loves taking an active role in their lives and interests, going as far as to become a black belt in Tae Kwon Do with his youngest son! When not on the job, you can find Terry out on the roads with his motorcycle, or fishing down at the Chesapeake Bay.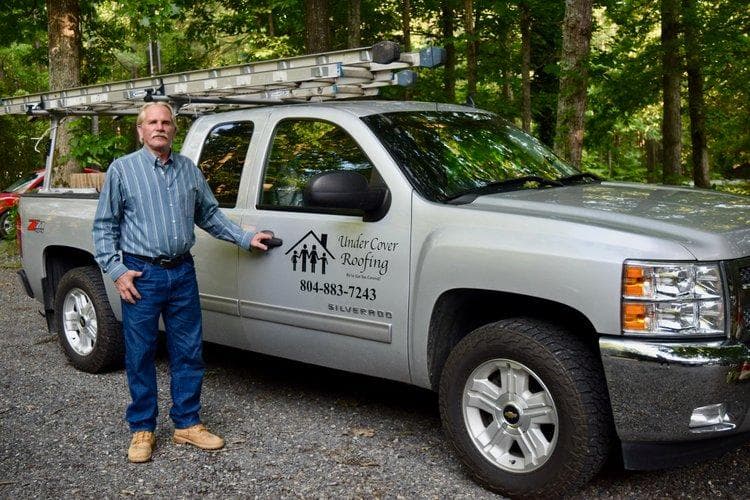 format_quote We can't thank you enough for the amazing job you and your team did installing our new roof. Your team worked so hard on a blistering hot day and completed our job way ahead of schedule. They cleaned up as they went and made sure everything was cleaner then before they arrived. Thank you for taking the time to explain the different products you could use and advising us on the best materials available.

I will highly recommend you to anyone that needs a roof. format_quote